Oh boy, when one of our wedding supplier friends asked us to cover their special day, we couldn't say no! Janina, the mastermind behind Heleyna Bridal, is a kindred spirit who shares our love for offbeat and dreamy weddings. Originally planned to take place in Sagada, the pandemic had other plans, but we still got to soak up the breathtaking scenery of Nuuk Taal in Batangas, with the Taal Volcano as the perfect backdrop for our wedding photos. And let's not forget about the stunning bridesmaids gowns, designed by none other than the bride herself.
Overall, it was such a fun and laid-back wedding, spent celebrating with our friends and witnessing the couple say "I do."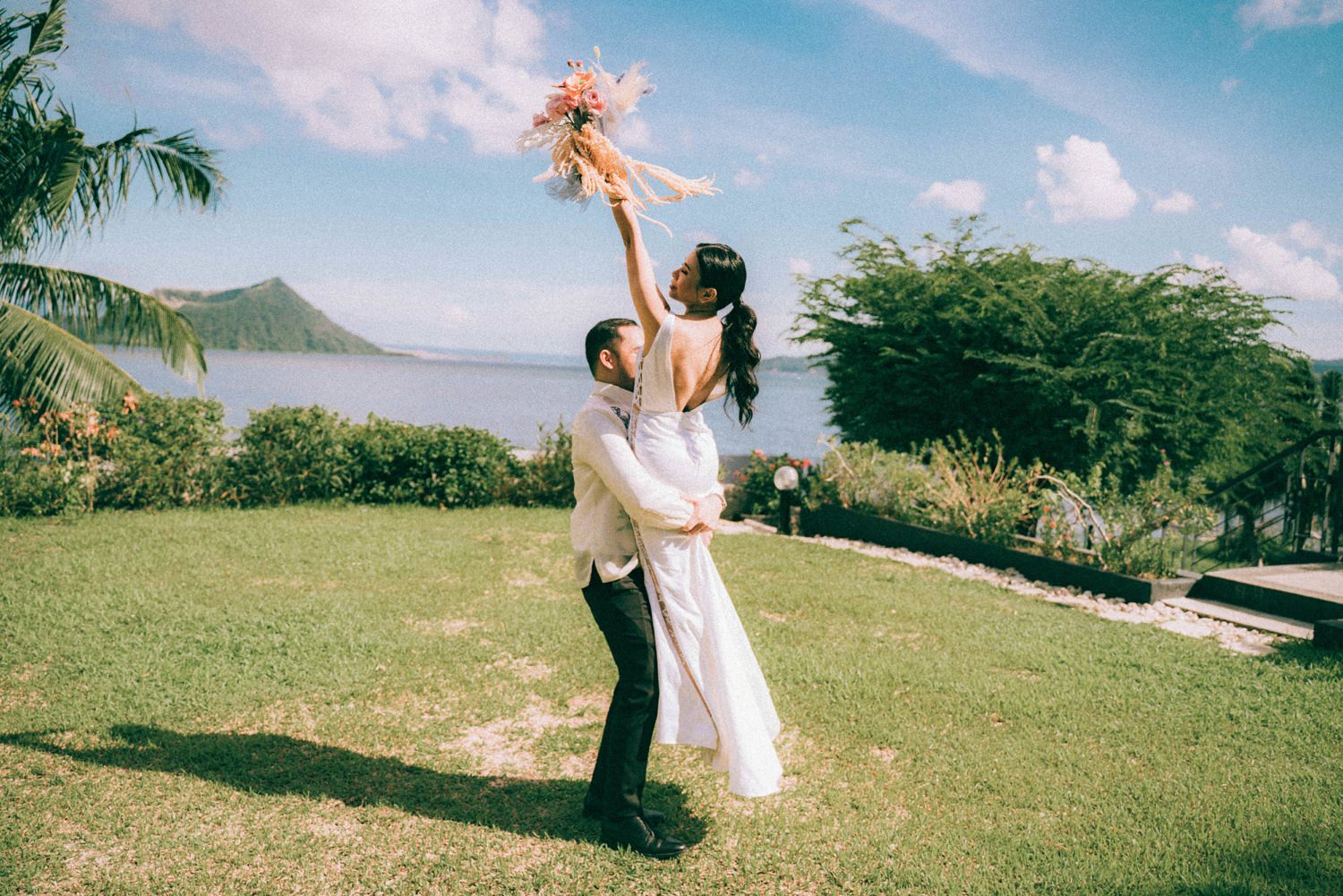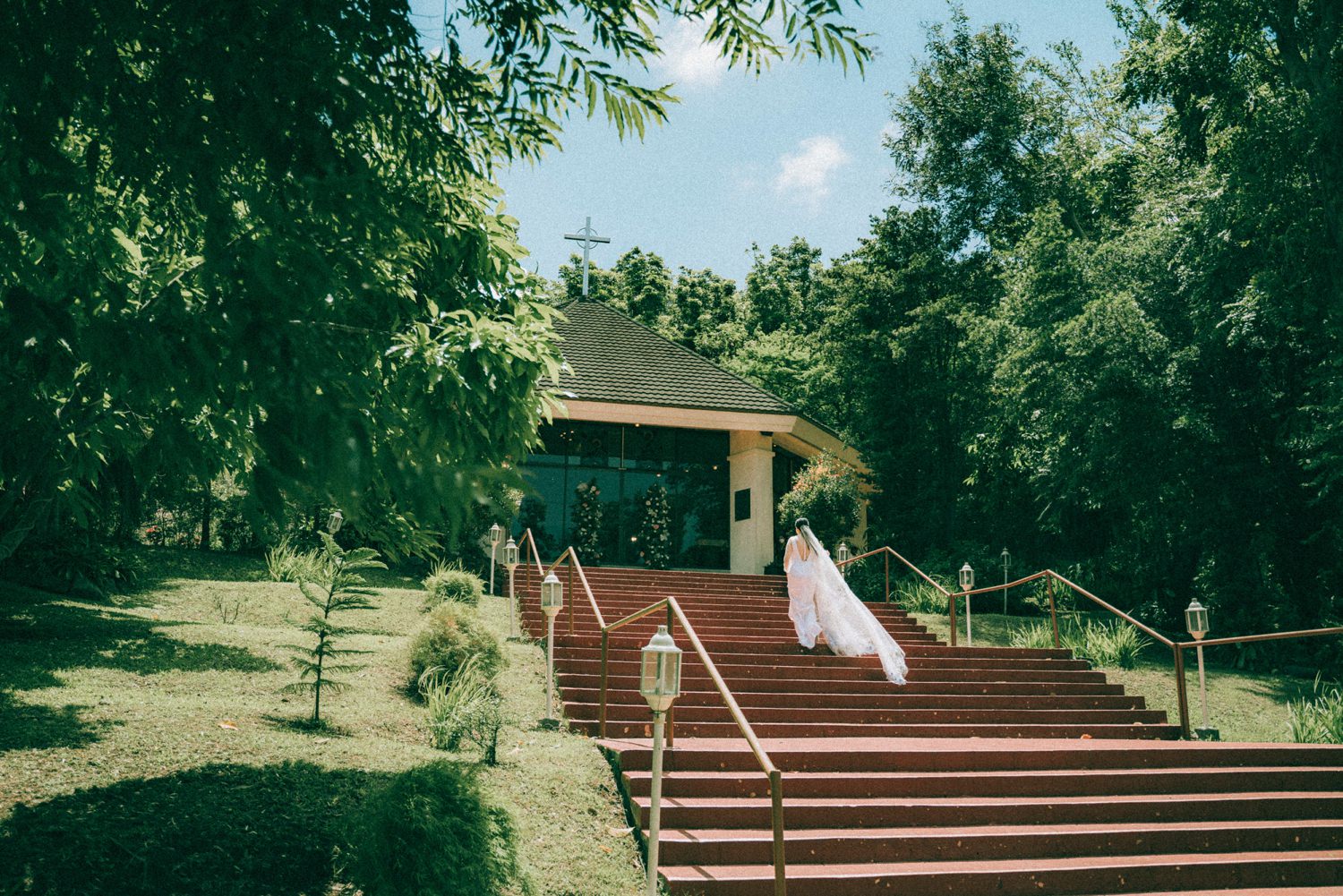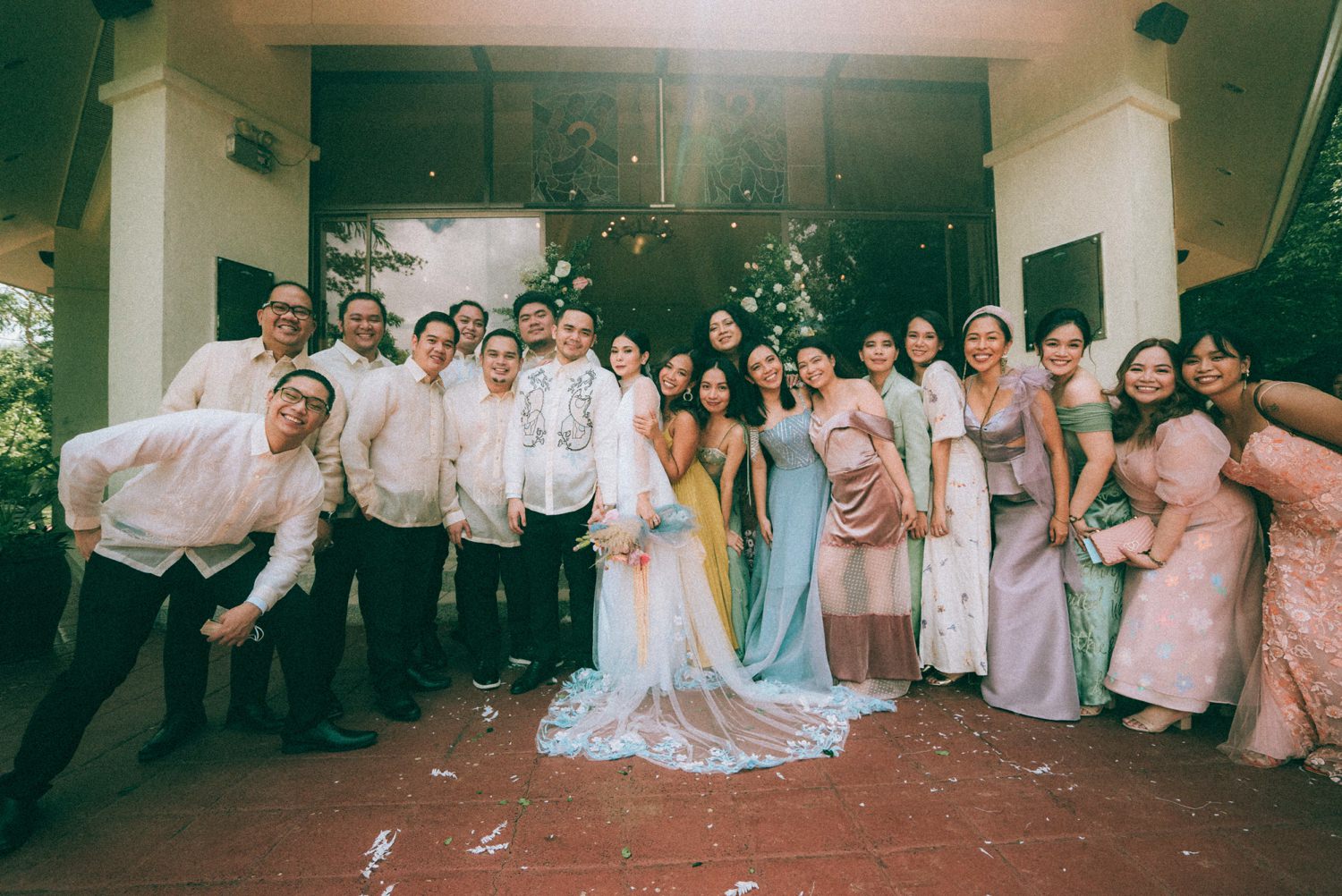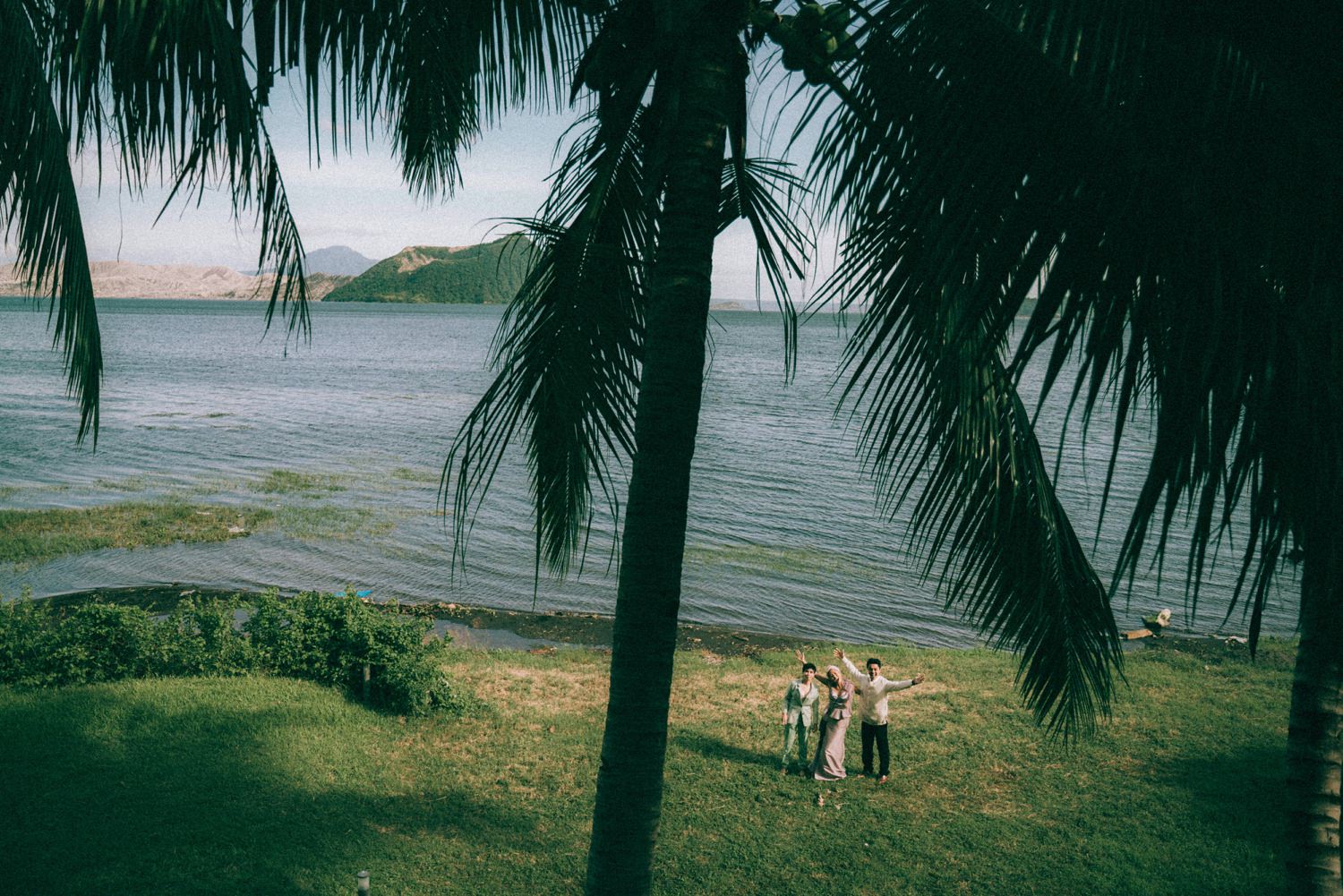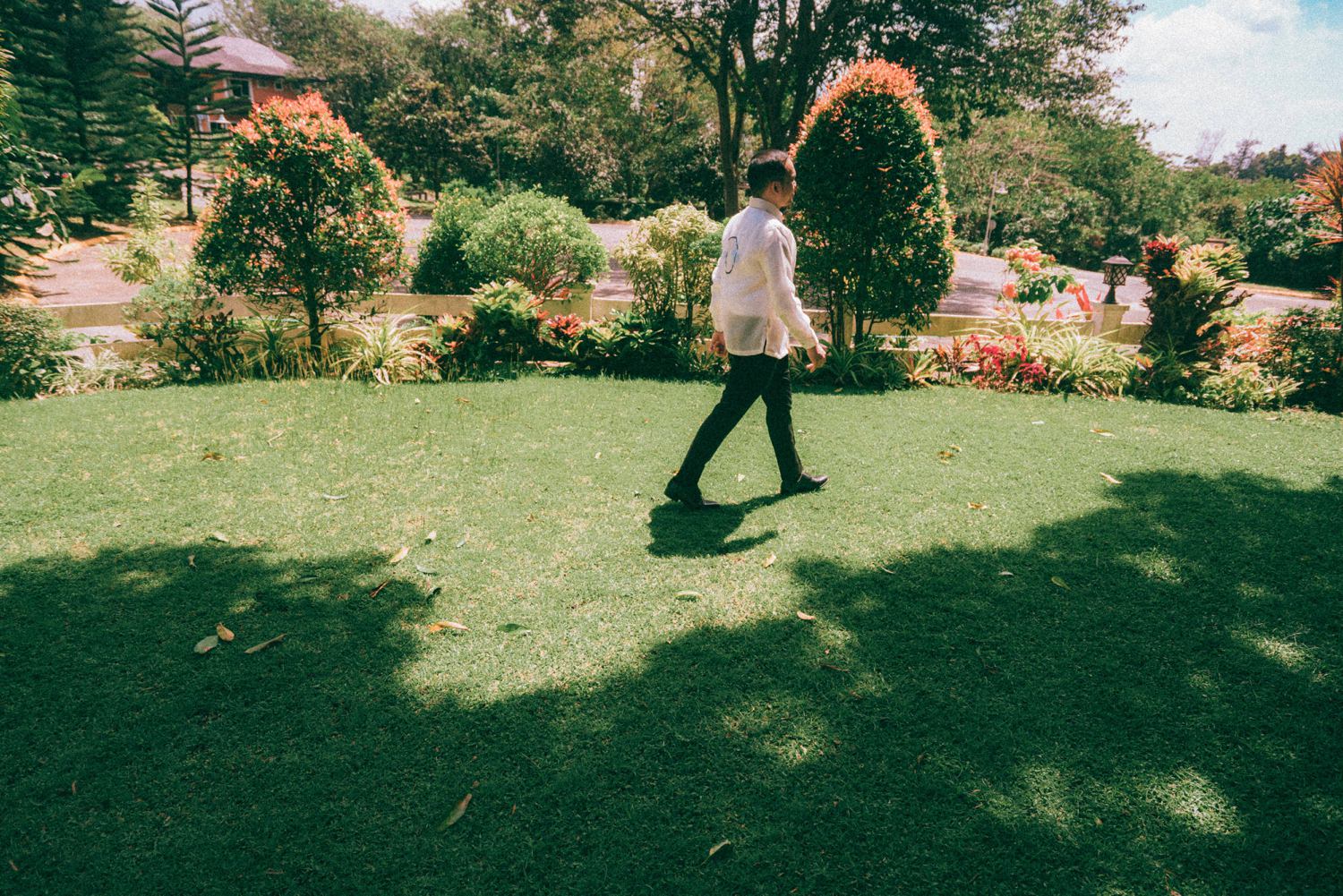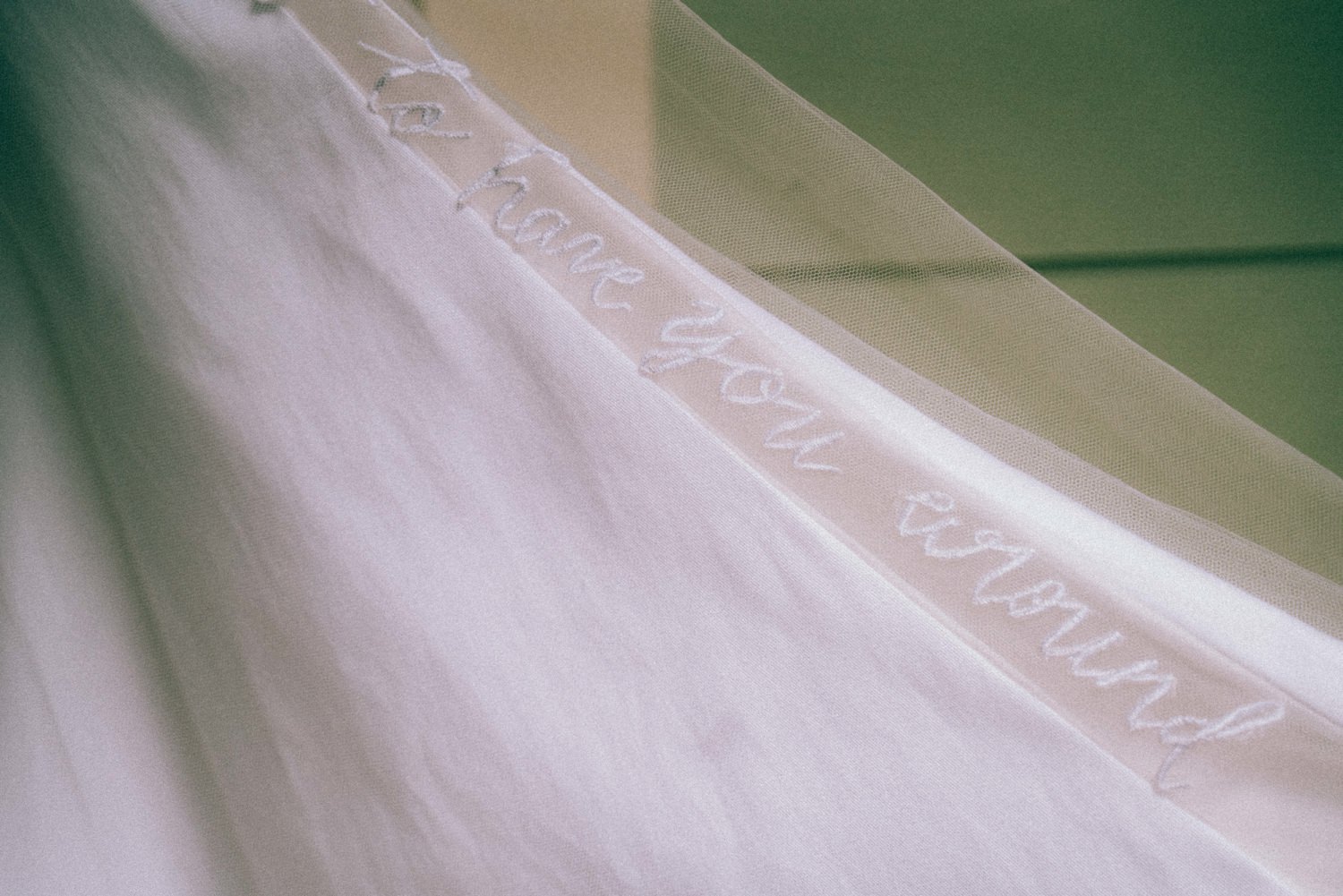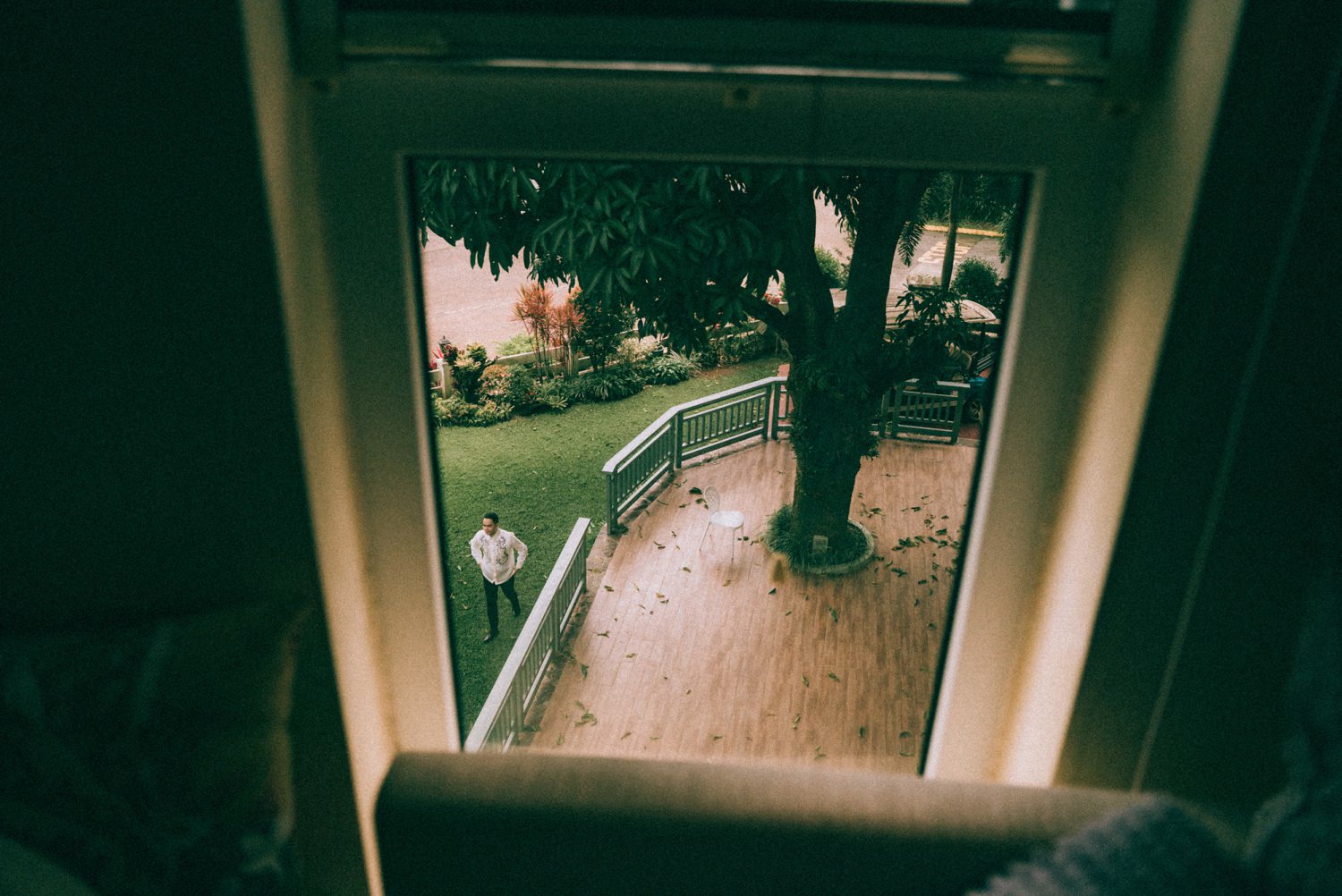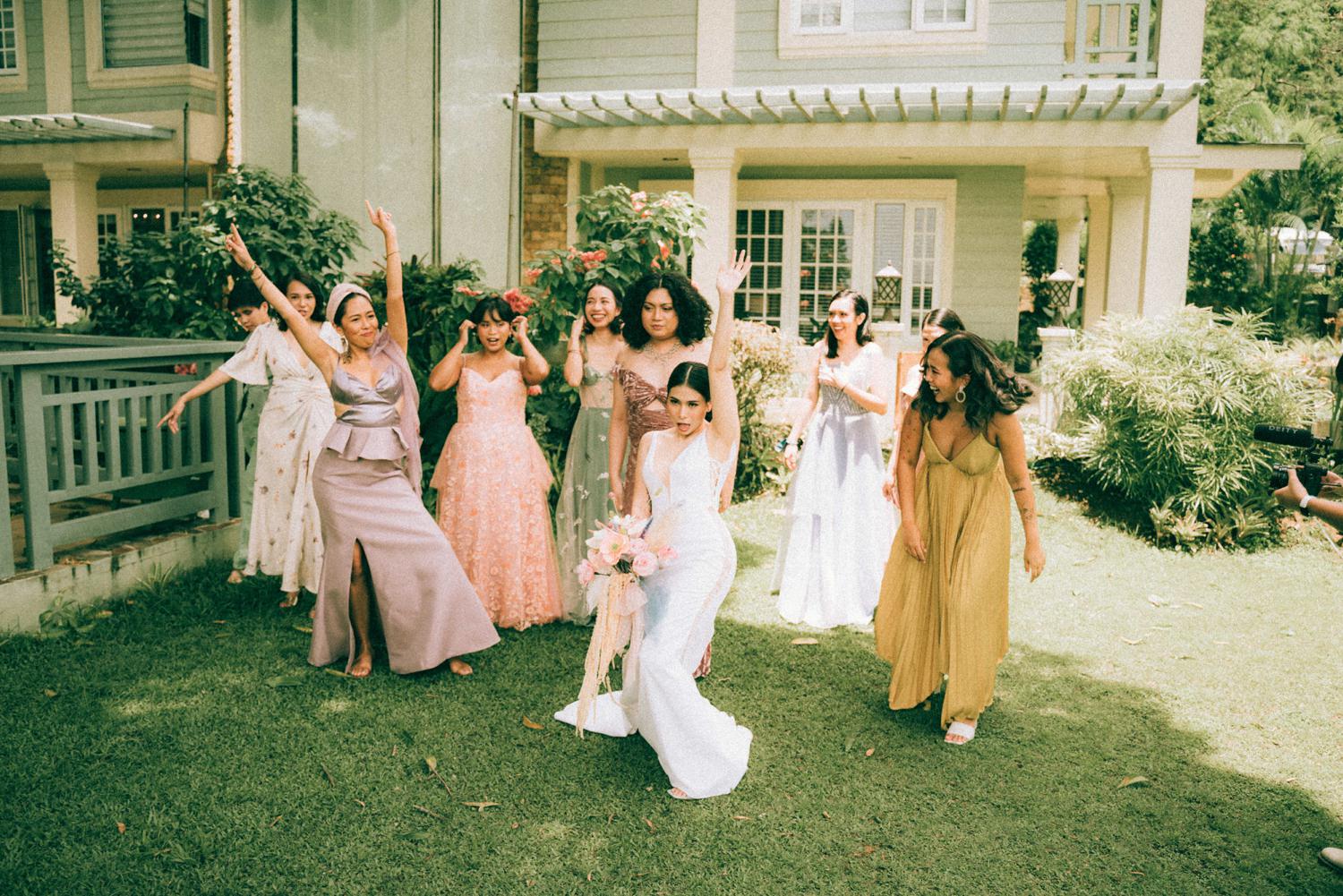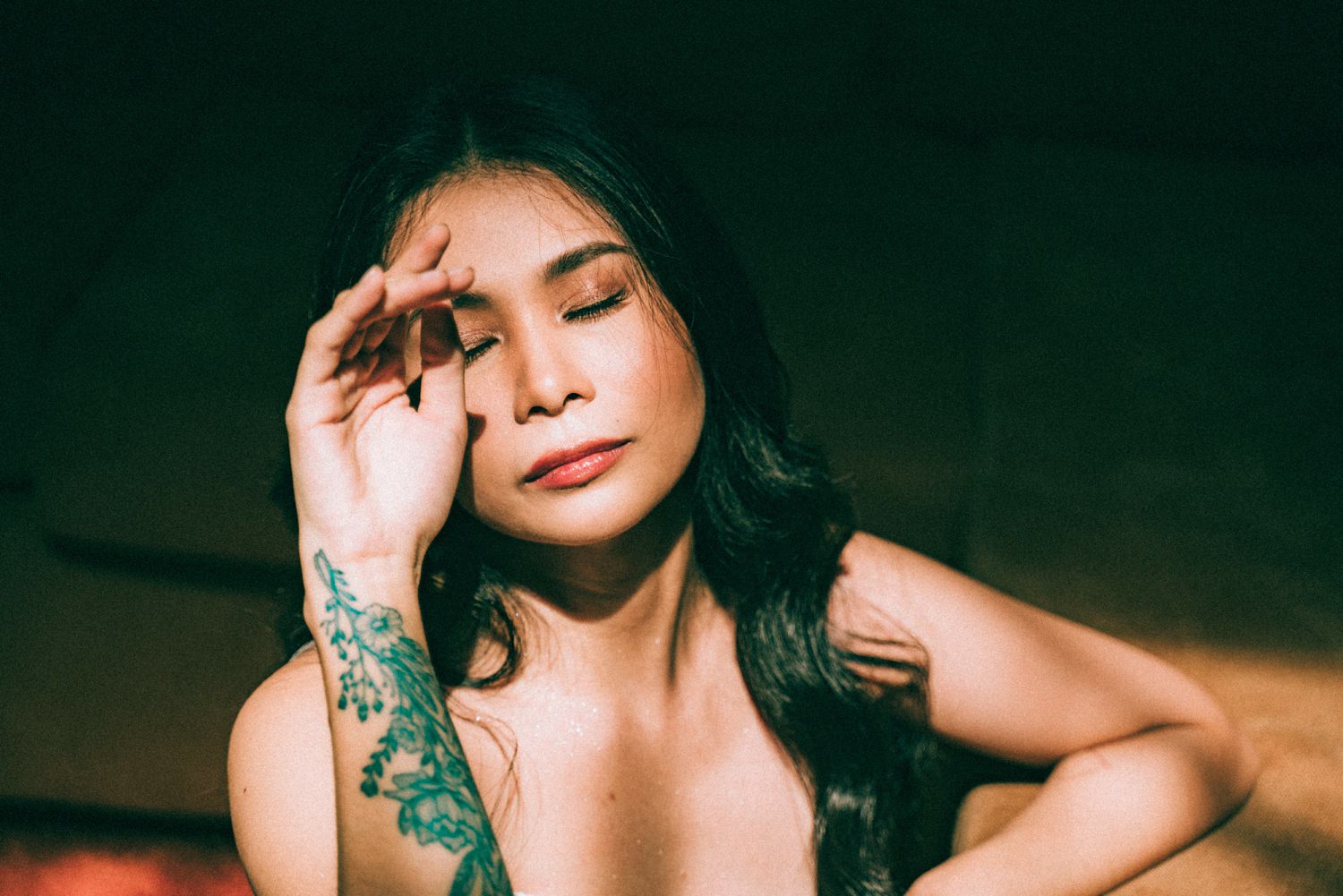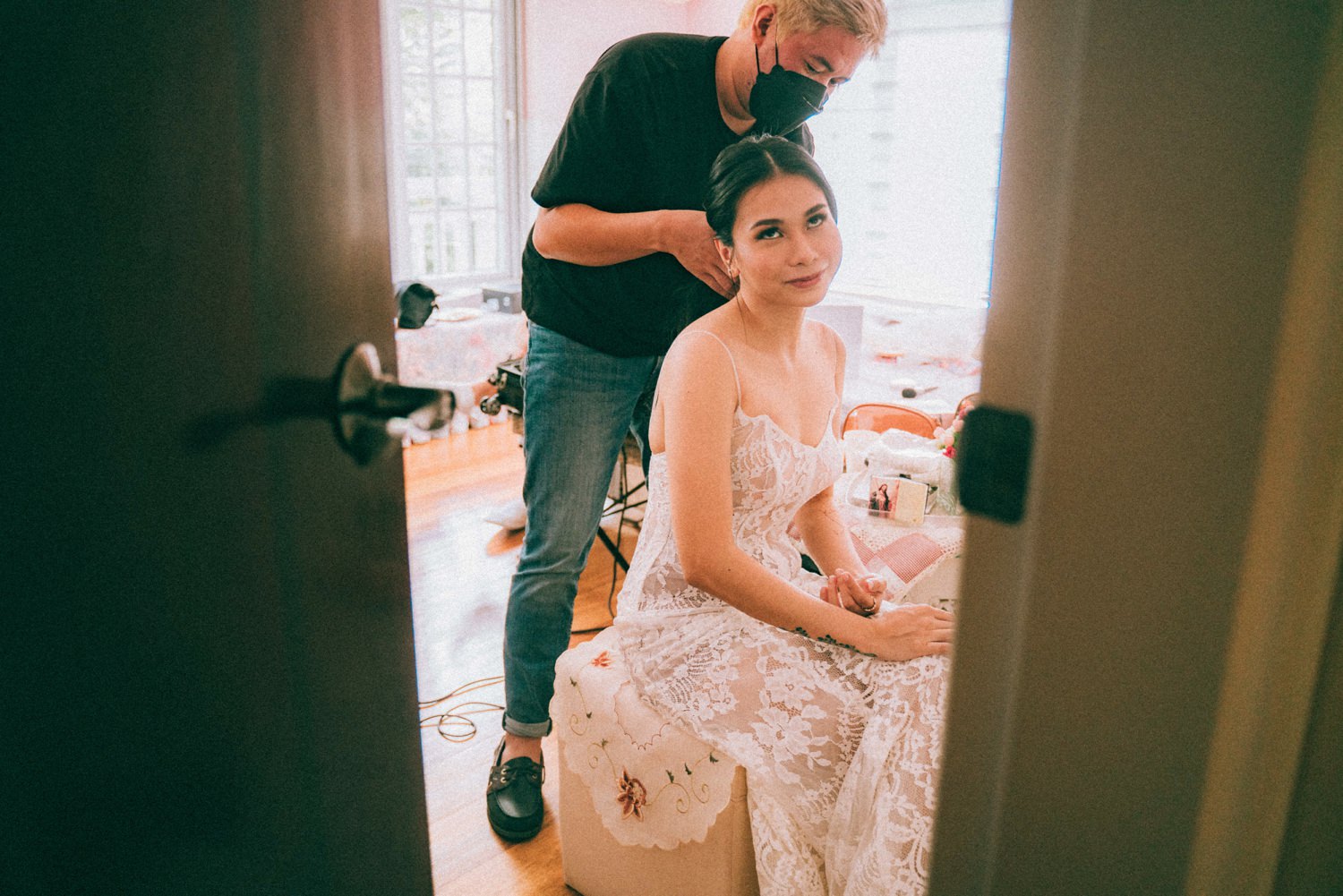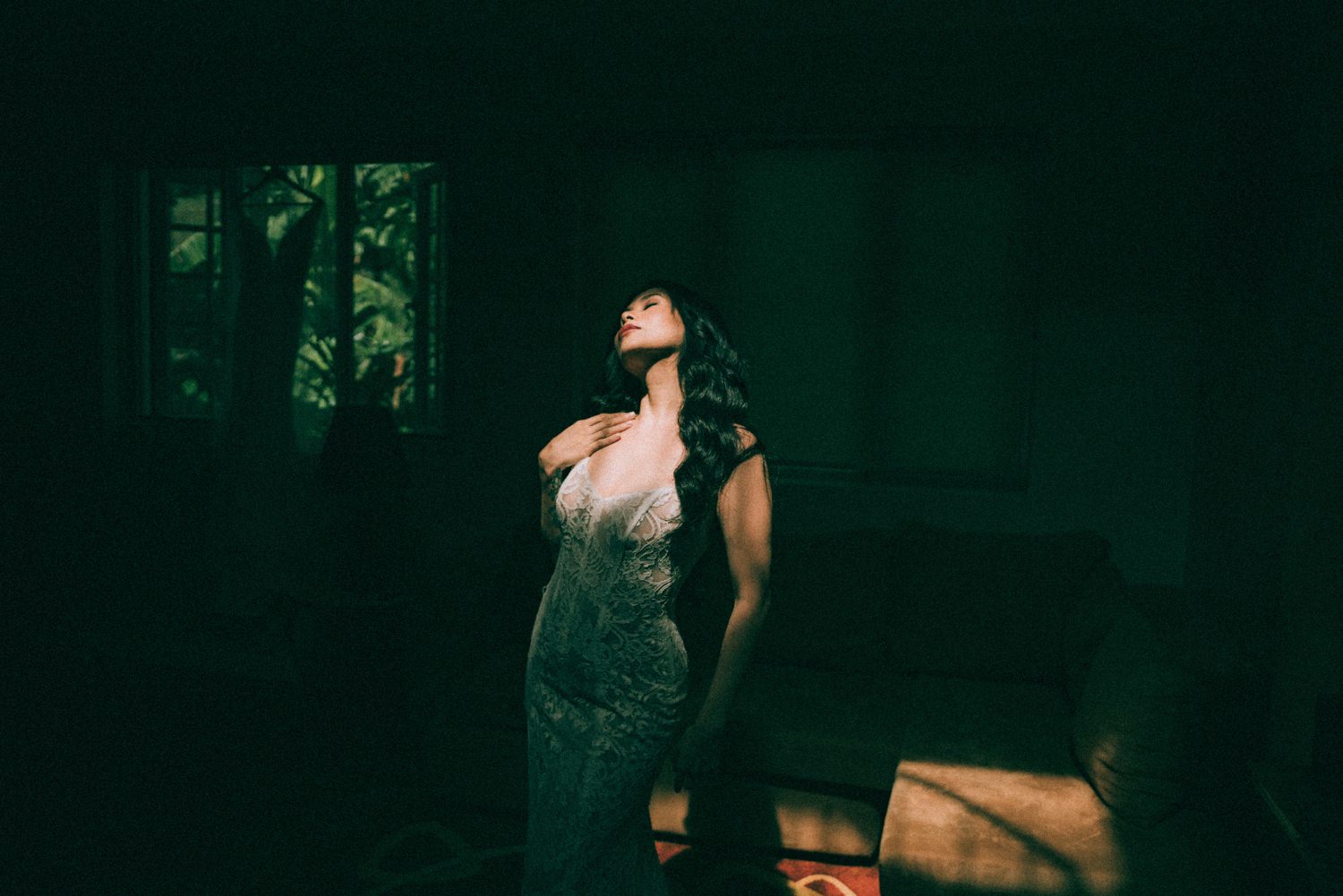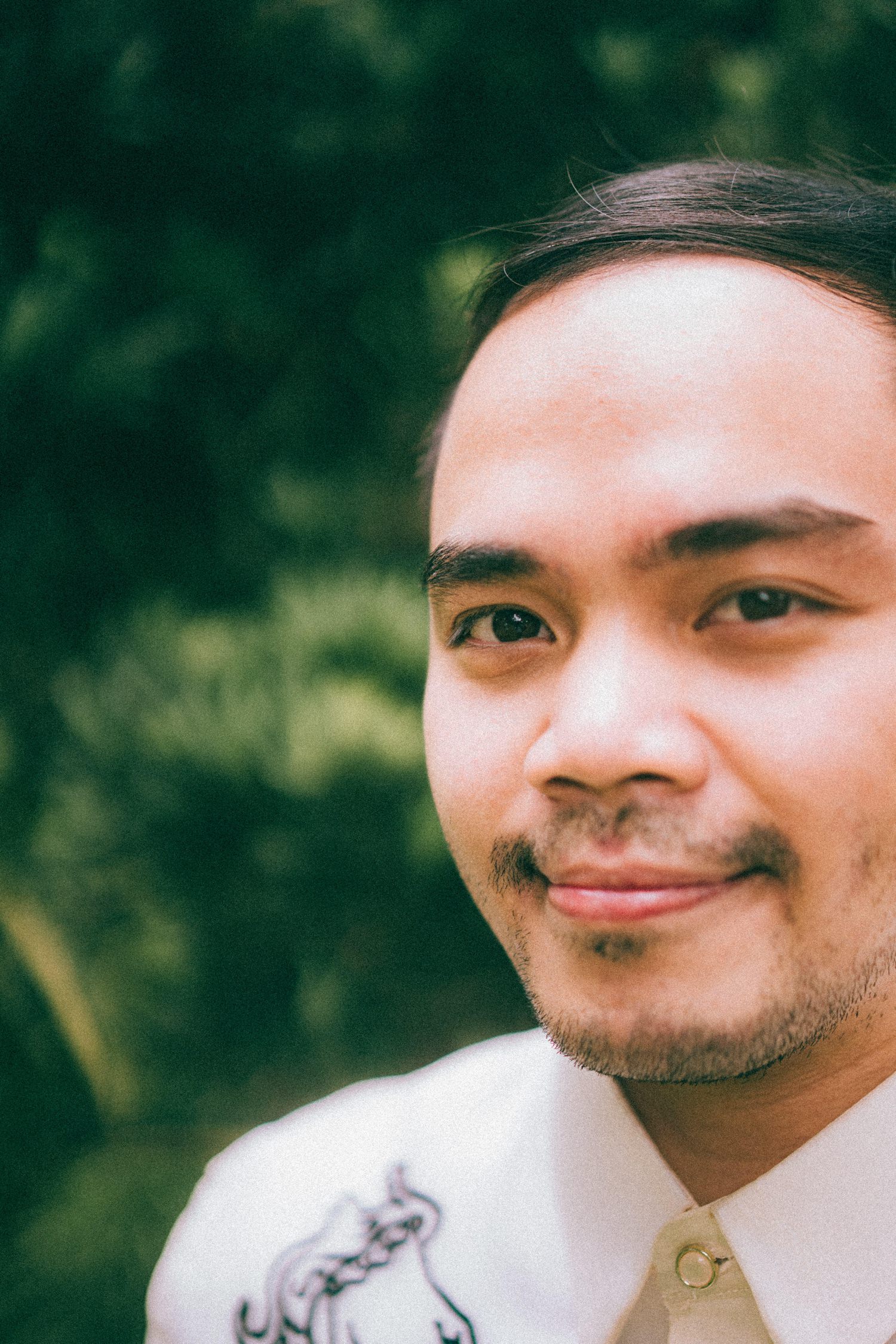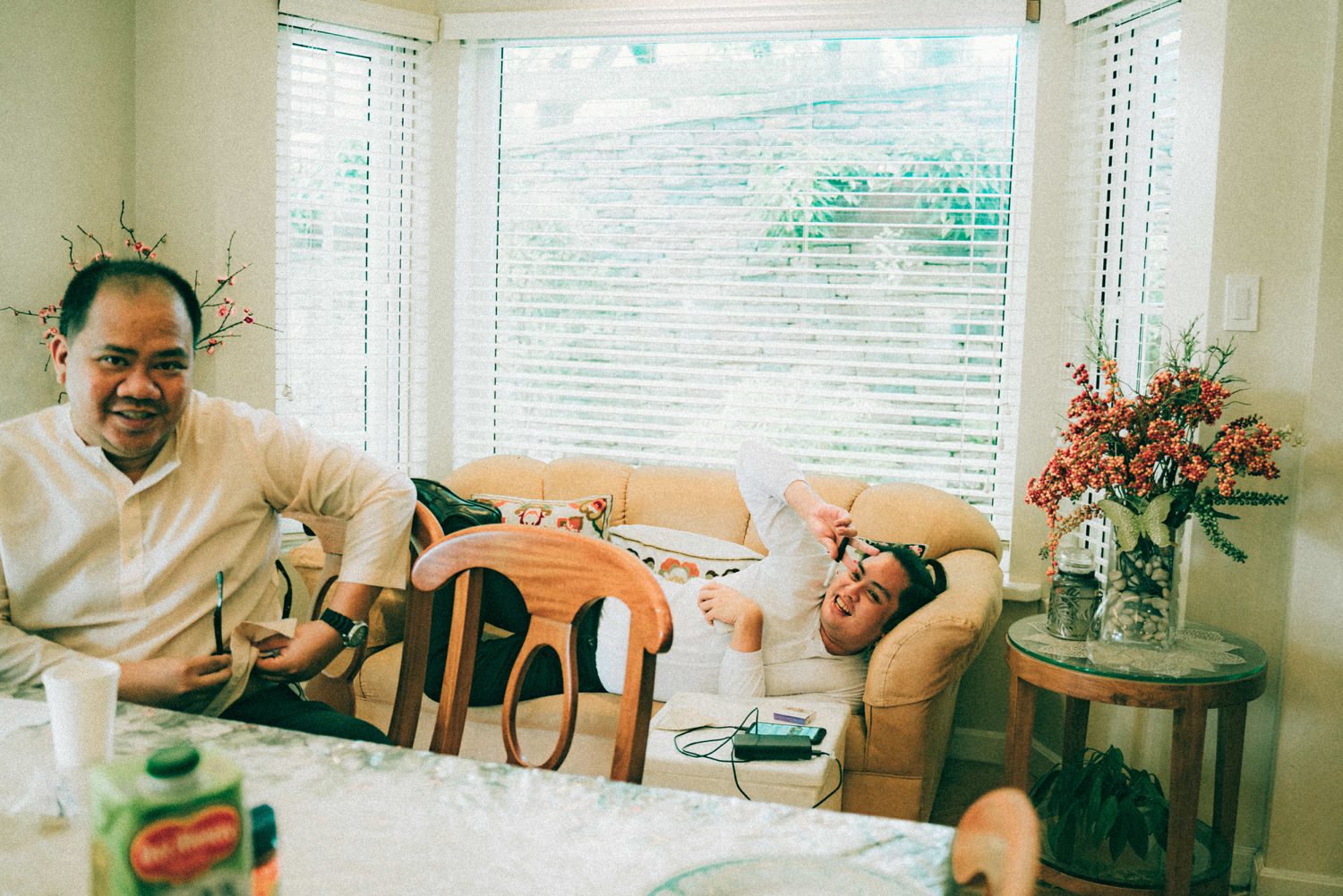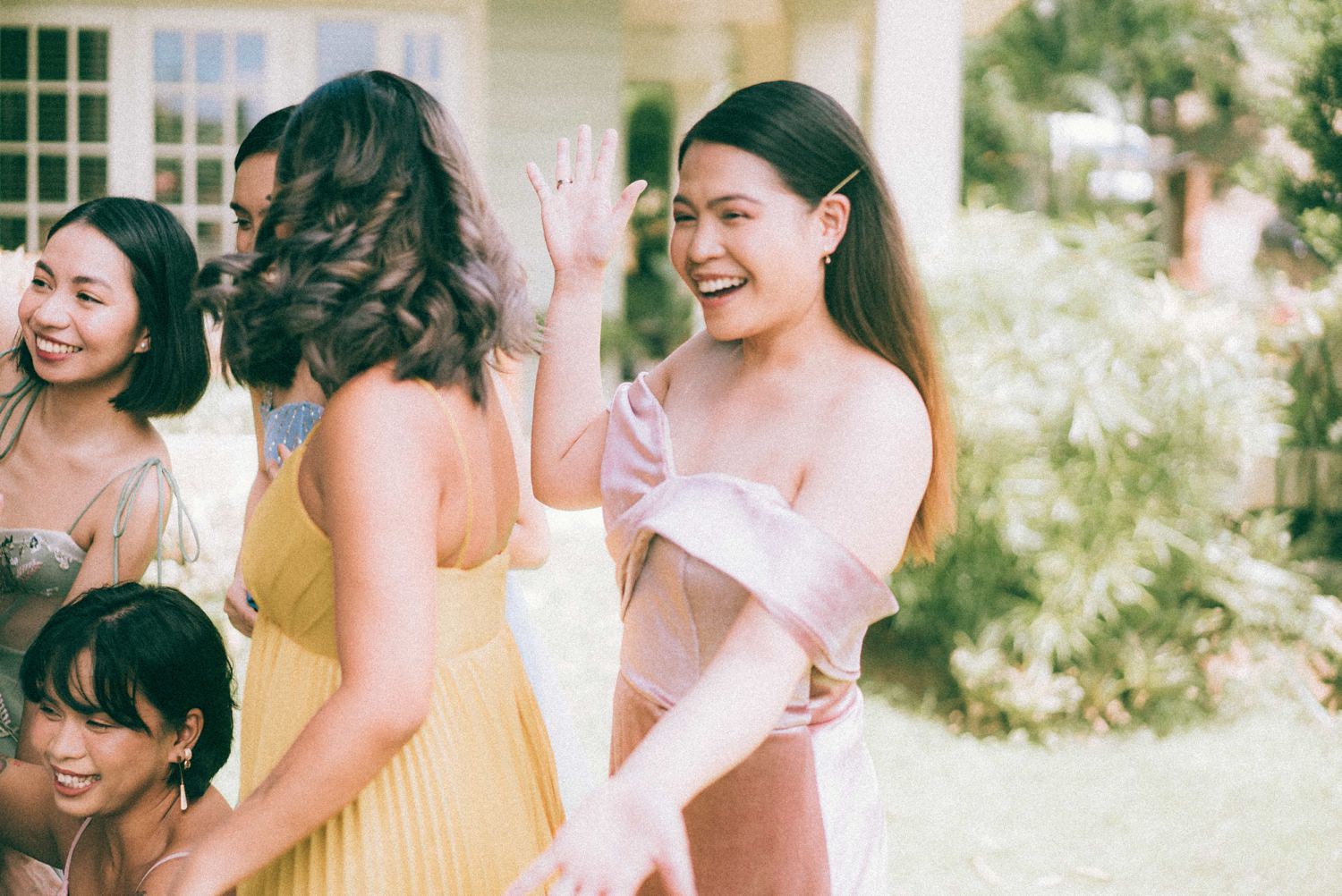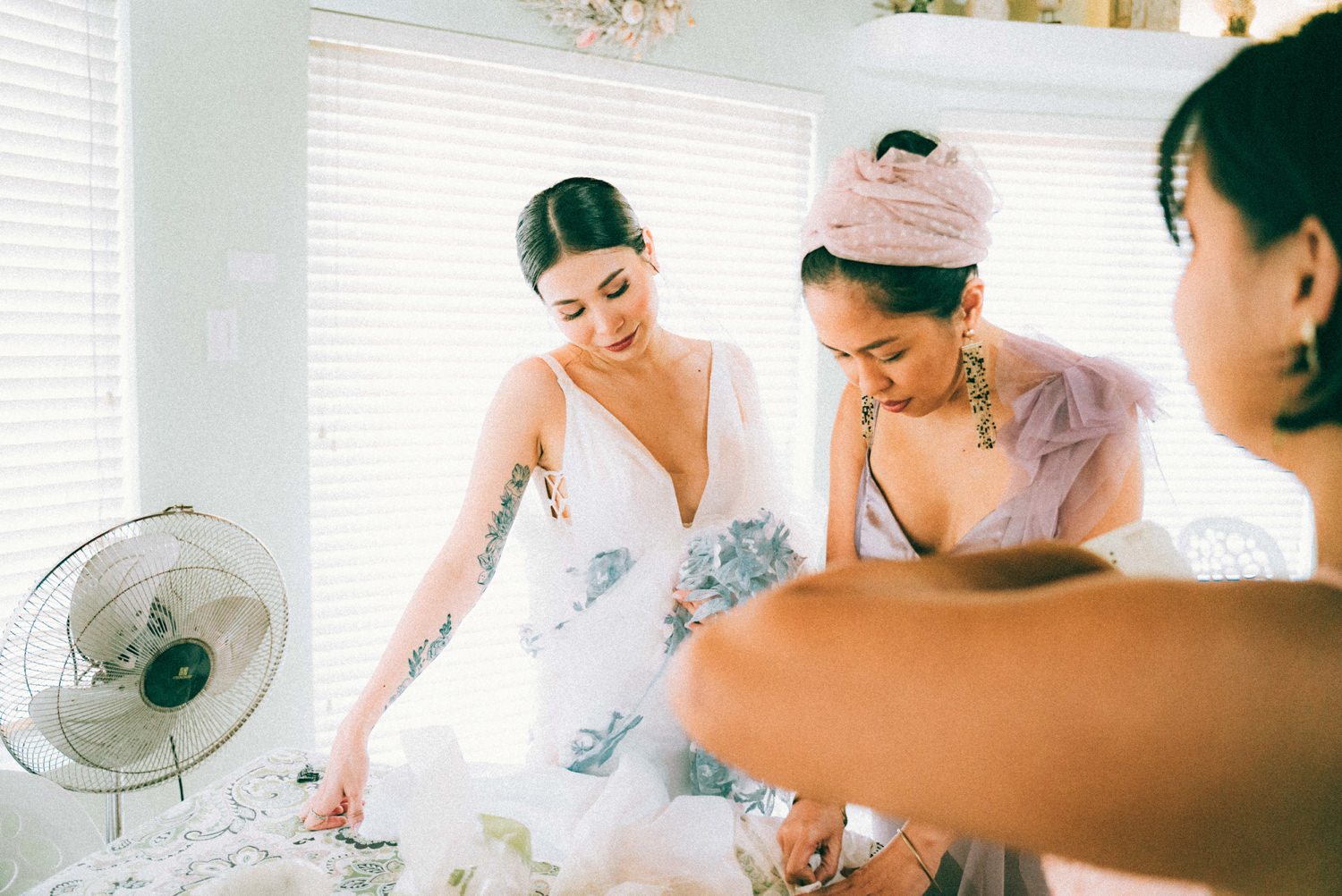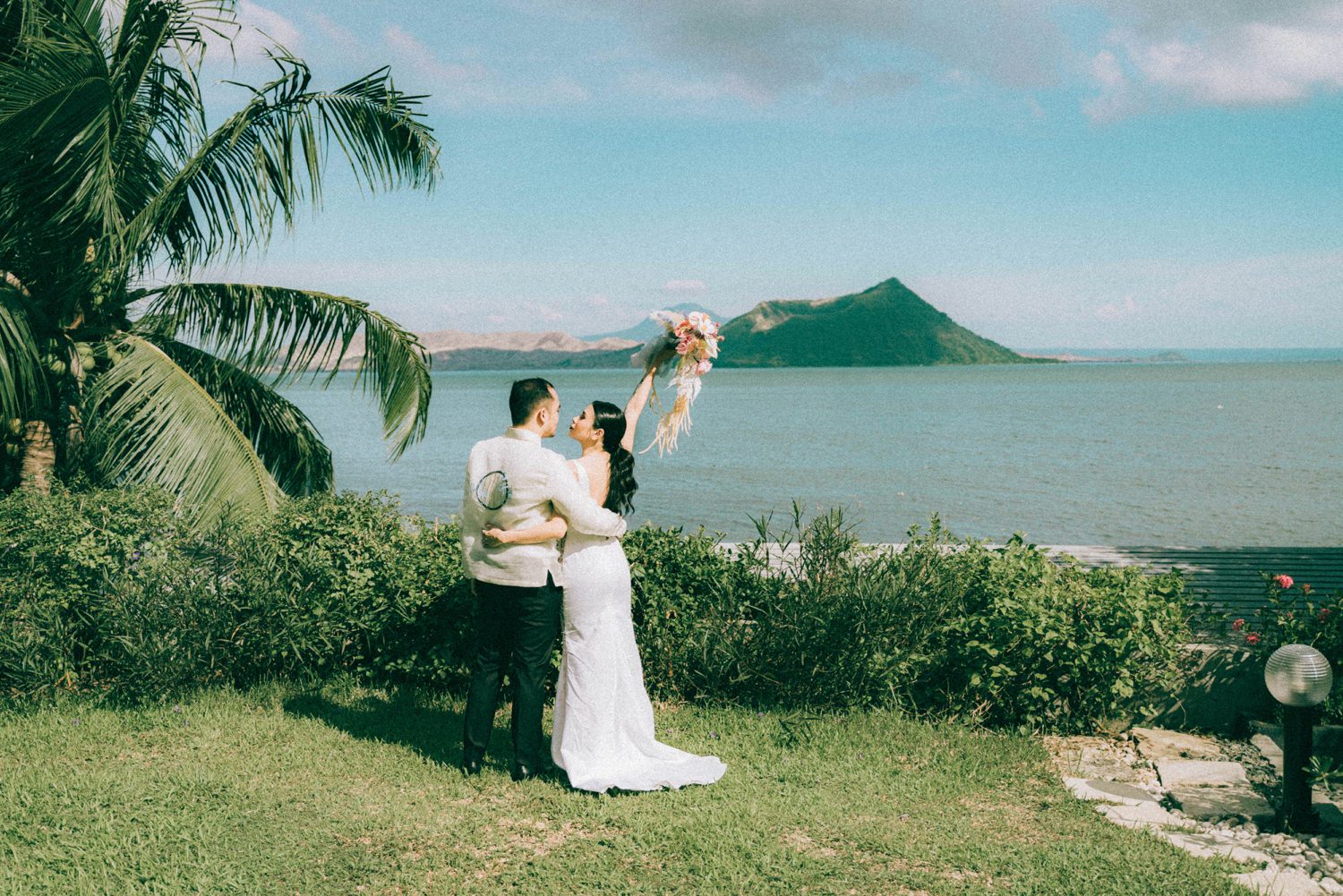 Groom's Barong: Randolf
Bridal and Entourage gowns: Heleyna Bridal
Prep Dress: Heleyna Bridal
MUA: Iya Gueco
Hair: Renzo Lusterio
Wedding Coordinator: Bey Nacu de Castro
Styling: Gathered Creative Co.
Groom's Linen Prep Attire: AMU
Invitation: Print Salad
Video: Antig Studios
Cake: The Cake Box
Band: Project Yazz and Harold
Rings: Fake Alchemy and Millie Savage
Bridal Bouquet: Hey Wildflower
Souvenir: Print Salad